Little Known Facts About Ash

Young Aishwarya used to accompany mom to marketplace and haggle over the prices with vegetable vendors !

She secured 90% (PCB) in HSC at Ruparel College in Mumbai

Her favourite subject in college was Zoology and she actually wanted to do medicine !

Her first ever commercial was for Camlin pencils while in 9th grade

Aishwarya is still India's only supermodel

Her pepsi ad with Aamir was shot in one night during the infamous Bombay riots

Her mother tounge is Tullu (belongs to the shetty caste)

Her favourite colour is Black and all-time fav. movie is Casablanca

She learnt classical dance and music in her teens for 5 years

During 10th exams everyone was sure that Ash would top the school. But that did not happen, in fact she stood 8th and Ash cried like a baby. It wasn't because she had not got good grades but because she had let everyone down.

At the 1994 pagent, Ash won the title of Miss Photogenic and Miss Popular, besides the crown ofcourse.

In the movie Hum Dil..., the scene at the resturant with Ash and Ajay Devgan, she ate 12 real chillies





Hot Interesting News

Diamonds R For This Maiden!!!!
Diamonds are a girl's best friend. Aishwarya is sure to agree with that. After she endorsed Nakshatra Diamonds from De Beers, the sales shot up by 300 per cent this festive season. Naturally she's beaming: "I believe their sales shot up astronomically. Isn't that great? I always like associating with the best, so it helps both of us". Meanwhile, Salman is said to have gifted his ladylove an expensive neckpiece encrusted with diamonds this Diwali.




Cute Little Ash-Most Admired Indian



Aishwarya Rai sounded ecstatic after being ranked the seventh most admired Indian in a countrywide poll conducted by The Week magazine recently. The only film celebrities included were Nightingale Lata Mangeshkar (ranked 2nd) and superstar Amitabh Bachchan (ranked 4th). "I'm really happy and feel proud receiving such an honour," she gloated over the phone. The next day, she was to receive the Smita Patil Award for Best Actress at the Priyadarshini Academy's 16th anniversary awards function at the Oberoi Towers. For someone who started out with a non-actress tag, Ash's sure proved all her detractors wrong.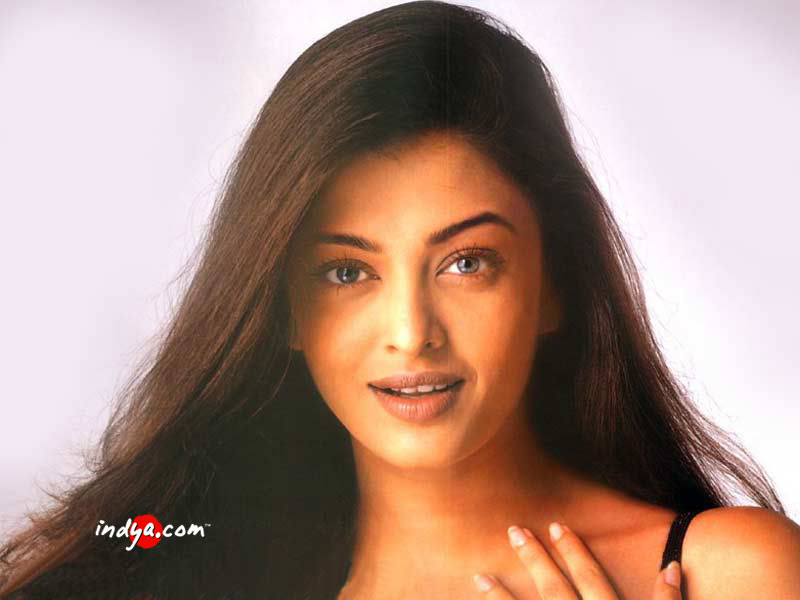 Oh!! Gorgeous She Looks!!!

Have a comment?
Send me an Email I'd love to hear from you!